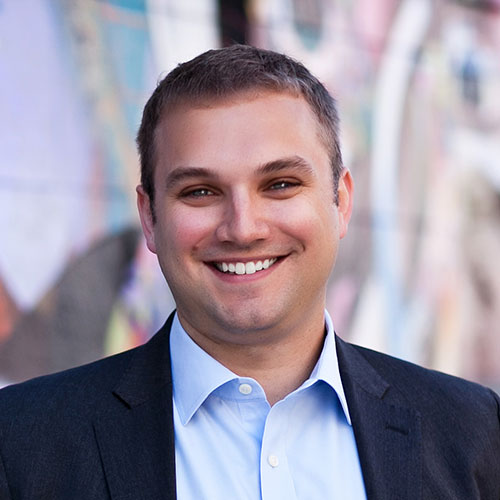 Episode 31: Should You Move Your Business to San Francisco with Drew Dillon from AnyPerk
Do you love the marketing value we're providing in the podcast? Never miss an episode! Subscribe to our tribe and get free insights!
VP of Product & Engineering at AnyPerk, overseeing product strategy, design, and execution. Prior to AnyPerk, Drew was the Director of Product Management at Yammer for three years and served as a Principal Program Manager after Yammer's acquisition by Microsoft. Drew holds a Bachelor of Science in Computer Science from Virginia Tech.
"San Francisco is a great place to scale."
Just a few of the points you'll learn in this episode:
A company's gamble when moving to San Francisco as an emerging success (payroll and real estate)
How execution can make or break an insane idea
The growing importance of recognition in employee satisfaction (Is hearing "thank you" better than an extra week of vacation?)
How small companies buy into a pool large enough to negotiate significant benefits for their employees
Quote
"71% of workers say the occasional 'thank you' from your boss is considered more valuable than an extra week of vacation"
Entrepreneurs/Tech-Entrepreneurs
The hyper competitive, high cost of living in San Francisco (and when you should move there)
The merits of sales engineering for those who think it's a "dead end"
Which type of professional should move to San Francisco
Why you should manage your expectations when looking to work in San Francisco (unless you have something magical about you!)
"We have great engineers, great product people, great marketing people, great sales people. People are willing to help you out"
Startup Owners
Why recognition makes a huge difference to your employees
How to secure your force from being poached by competitors
How employee happiness is a business in and of itself (even managing promo codes is a giant pain)
When interesting and compelling missions become more satisfying than salary to your personnel
"The number of times you can resurrect yourself is a key metric in how successful you'll be as an entrepreneur"
Where to learn more and reach Drew
https://www.quora.com/profile/Drew-Dillon
https://medium.com/@drewdil
https://productman.quora.com